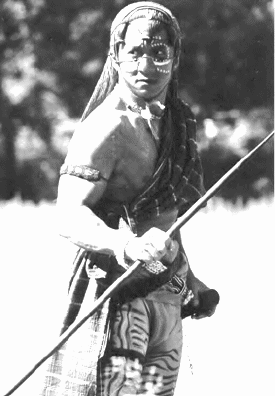 Synopsis:

Jackie Chan is part of a crack commando squad sent to retrieve a highly volatile meteor fragment.

Somewhere along the line, the team is double crossed and killed, with Chan as the only survivor.

Chan wakes up in a friendly African tribal village with no memory of who he is or what he is doing there, and once away from the safety of the tribe, quickly discovers that several parties are interested in talking to him…
Cal's Review: Clearly trying to make a more story-driven movie than usual, you can't help but feel that the scriptwriters (Lee Reynolds and Jackie Chan himself) have bitten off more than they could chew with this one. The movie twists and turns and you get the feeling sometimes that if you really tried hard, you could poke big holes in the plot. Plus, there's at least one very dodgy acting performance. Apart from that, this movie is solid. The action comes thick and fast, including a frantic clog fight in Holland! A special mention must be made of the final scenes involving a bout with Ron Smoorenberg and a brilliantly staged stunt-slide down the side of a skyscraper. Wonderful. In fact, Jackie directed much of the movie himself, and at times the whole thing feels like a close relative of Operation Condor with its female co-stars and constant continent shifting. Incidentally, this movie, although a Hong Kong production, is shot in live sound and in English and is streets ahead of Jackie's other English Language projects such as Mr. Nice Guy and Rush Hour. A sparkling return to form.
One final point: In the west, the rights to this movie are currently held by Columbia Tristar. They saw fit to cut this movie from two hours to a little over ninety minutes – not for reasons of censorship, but presumably because they thought that the audience probably couldn't hold its concentration for that long. I'd advise against buying this version and opting for the full Hong Kong print. If you buy it, just remember to turn the subtitles on during the African sequence and you're laughing.
Score 8/10


Reader Reviews
Noone's Review: I never saw anything BUT the last fight scene. As friend of mine is a big Martial Arts/Jackie Chan fan, and he made me sit down and watch the end of Drunken Master as well as Who Am I.
The final fight in this movie is the BEST. Even if you are not into Martial Arts or the movies featuring them, you WILL be impressed. Perhaps the REAL reason I actually liked the fight was the white guy with the MEAN kicks. This guy put so much power behind each kick, and it wasn't "movie magic." It looked like he could KILL you with one kick, let alone 100 flailing leg kicks in a row.
So the star of the movie? The guy with the kicks. Lethal, I tell you. Ouchie... Buy the movie for the last fight, even if it costs you $50.00. I did!
Score: 10/10

Moro_666's Review: This is a good JC movie! Great street fight, awesome car scenes, great final fight and lot of action. The african scenes are very good too. You wanna see my face when i saw the low kick contest between Jackie and the tall guy! or the perfect park when they're running from the BMW's. There just 2 bad points about this movie: 1 - The stunt used for the CIA bad guy is too different for the original actor, you can cleary see it at the fight scenes. 2 - The storyline is just too American.

kdawg's Review: This is basiclly the first one i ever saw. The other one was twin dragons but i didn't see all of it and is didn't write a review for that is because i can't remeber it.Anyway,i feel sorry fr losers who say this movie sucks.This is one of the best.I think the acting is good,the fight scens are good,and the whole movie is good.The end fight blew me away.It was awsome.I didn't give it a 10 cause it got a tiny bit boring towards the middle.But the final fight made up for that pretty good.
Score: 9.5/10

Homer J's Review: Reviewing "Who Am I" brings the faintest of tears to my eye, as it is the last time when Jackie was, by my reckoning, "himself". It is also the best example of the HK production made for Western consumption, and the benchmark by which subsequent films such as "Highbinders" will be judged.

All his subsequent films have seen either seen Jackie attempt new ideas ("Gorgeous" and "A.Spy") or had him on a leash (his Hollywood productions). Here is the last time when you see him roam free and fully apply his creative genius. We have at least half a dozen superb stunts (you will never see anyone move quicker than when they are being chased up a tree by a very real, very large tiger!!) along with brilliantly staged fight scenes. In a little nod to his hardcore fans, he gives us the lengthy finale that has been lacking since with a non-stop 15 minute showdown atop the Dutch skyscraper.

We also have trademark Jackie-isms - collecting the equipment at the start of the film, managing to avoid using the stairs to descend a building once again, the coconut IV. (Its a crazy concept yet because its Jackie we somehow go with it!!) But of perhaps most importance is that we get a swift, tightly edited story that holds our interest between the blistering action. It certainly isn't (and in fact wasn't!) worthy of Oscar nomination but for a Jackie film it was a welcome relief. We are also treated to his arguably, finest performance in English, although the scene on top of the hill where he screams "Who am I??!!" was a tad cheesy!

So, in a slightly pessimistic way this film marks the end of Jackie's "Golden Era" which stretched back as far as 1983's "Project A", a period where he could do very little wrong. Ever since then it has been a gradual shifting down from top gear into the more comfortable "cruise control" from which he has yet to escape in my opinion. This does not mean he will not bounce back to his glory days represented so well in this film with upcoming projects like "Highbinders", as we all know, Jackie is a master of surprise, and hopefully he still has a few left for us after all these years.
Score: 9/10

HERVEY TAYLOR's Review: A bit cheesy at times with some horrible acting. (Not by Chan, though)
By the way before I start the reveiw I just want to say the the actress that played Yuki is in a movie with Takeshi Kaneshiro named "Sleepless Town"
Let's just say she "shows" a lot mores skin than in this movie.

Anyway, about this movie. I was really excited about this movie. I got an early copy before it was released in the US by Columbia/Tri Star. This movie has good qualities about it. Chan traveling to Africa, getting real African culture and then going to Rotterdam.
I liked the fights and Chan's fight with the wooden shoes. The stunts were pretty good, although not like his "Supercop" days. But it doesn't matter because his final fight on the rooftop against 2 guys ranks very high!!
The movie can be slow, and I can see why Columbia cut it. But I am totally against slicing up works from other peoples films. But I plan to get the original version and see this movie in its prime glory.
I highly recommend this movie to any Jackie Chan fan and those who are looking for good fights scenes. The story is good, but can be unbelievable when Chan falls from so high up and stays alive.
The only thing I didn't like was 1) Chan's character named "Jackie Chan"
2)The bad acting by the two Asian women (Yuki was okay)
Other than that this movie is good and should not be missed.
If you don't want to watch the whole movie, then at least watch the final fight.
But you should still watch the entire movie.
Score: 9/10

Nicky's Review: hmm.. some people say this movie has a great storyline but imo, its very cheesy.

the action scenes are limited but there are about 2 key action scenes (last fight and fight in streets)

the last fight is amazing, 2 on 1 battle with 2 tough guys.

the scenes taken in Africa(?) are well done

Get this movie
Score: 8.5/10

TaeKwonDoRol's Review: I have to say that this movie was "ok". It has all the great things a Jackie Chan movie needs. The thing that i was most disappointed about was the story. I mean falling from a Helicopter 100 feet off the ground and still live.... that is crazy. Other than that the movie was great. The ending fight is one of the best I have seen ever in my life. I say.... to get this movie b/c of the end and the cool ass stunts he does.
Score: 8/10

Manny's Review: it is good!greaat martial arts features. I think its one of the best movie hes directed and starred.
Score: 7/10

toadess2002's Review: My first thoughts of this film was it's stupid but when i saw it i taught
wow this guy can surely fight his martial arts are something else.....
Score: 10/10



Ojje,s Review: this movie is top gun the action at the end is the best its startes ok then i wantes to find who he really is and burstes out chan is getting chased every were.i think the plot to this film is rubbish but the fights and stunts are exellant.don,t miss the great fight that leads to the graet glass slde i think that jackie was on top form for this film with hisc massive high kicks defeating
these two great fighters.the best was that guy with the kicks but the other guy did not prove himself that much.the great glass slide was wicked this film is a must see for fights and stunts . plot2/10 stunts 10/10 fights 7/10

THE NEXT JACKIE CHAN's Review: DANIEL IS RITE!! THIS MOVIE SUCKS!!(REALLY BADLY) BUT ITS WORTH WATCHING. WHY U ASK? WELL COS THE ENDING OF THIS MOVIE IS THE BEST AND ONE OF THE BEST JACKIE ACTION SCENE I HAVE EVER SEEN(DRUNKEN MASTER 1 AND 2 AND SNAKE IN EAGLES SHADOW AND YOUNG MASTER IS BETTER).AND THE STUNT THAT HE DOES(IM NOT SPOILING IT FOR U) IS JUST AWESOME.I NEVER GOT BORED OF THE LAST FIGHT UP ON THE ROOF TOP AND WHEN U GET IT OUT DONT BOTHER WATCHING THE START AND THE OTHER CRAP COS THE ACTION SCENE AND THE STUNT IS THE ONLY THING THAT MAKES THIS MOVIE GREAT!!!!
Score: 9 FOR THE ACTION SCENE AND THE STUNT

gene asuncion's Review: I like this movie especially when he jump from the buliding its different jackie chan to his other movies that's what I think.
Score: 8/10

Daniel's Review: I really love this movie. It was one of the main reasons why I love Jackie Chan films so much today. The acting and storyline are pretty bad, but the action is just plain awesome, especially the last fight scene and great glass slide stunt at the end of the movie. Try to get the Hong Kong version of this movie though. Highly recommended.
Score: 9/10

Oliver's Review: This was the first Jackie movie i saw and understod what was happening though it was a long time ago. This is Jackie chan movie. Good story, stunts, fights, comedy and acting. The action never ends up (Just like the music) you get a bit of that Hong Kong feeling, I mean, you can feel that it is realy made by Golden harvest and China guys. And as usual the end fight is AMAZING and (not usual) the stunt after the fight is one of his best. I cant say anything bad about this movie...It is smart thinking one and amazing action. if you get disopointed when you see it...Don't even think about a action movie again.
Score: 9/10

Brendan's Review: I only saw the US version of this one, but I really enjoyed it. Not Jackie's best, but the rooftop-fight scene kicks. Some strange acting, but this is highly enjoyable.
Score: 7.5/10